The 1955 Chevy gasser "Mr. Chevy" has finally been reunited with it's restored hauler and they are both ready for action! The vintage '55 race car is sitting on the actual '55 Chevy hauler that used to carry it to the races back in the day, and until recently, they have not been seen in this formation since 1976. Look for a full video feature on the car and hauler coming to V8TV soon. The car remains true to it's last-raced form in '76, and the hauler was recently restored by it's owner, with bodywork and paint handled in by the V8 Speed & Resto Shop.
When you purchase an Eddie Motorsports S-Drive Serpentine Pulley System, one part number gets you everything you need to fully accessorize the front of your engine. The kits will equip your engine with an ultra-reliable, single, six rib serpentine belt system that is easy to install and they are absolutely stunning to look at.
Eddie Motorsports has recently introduced their newest S-Drive Serpentine Pulley System for Big Block Mopar engines 383-426-440. The compact drive systems are American made and come complete with all of the necessary billet aluminum pulleys and mounting brackets that are CNC machined from 6061-T6 aluminum by Eddie Motorsports in their Southern California manufacturing facility. The Mopar S-Drives are the cleanest looking systems on the market and utilize a single spring loaded tensioner to keep the serpentine belt properly tensioned at all times; there is no need for multiple, unreliable, idler pulleys to clutter up the assembly.
Read more: Big Block Mopar 383-426-440 Serpentine Pulley Drive Systems
One of the latest creations to come out of the V8 Speed & Resto Shop is this slick 1969 Chevelle wearing SS stripes and trim but featuring a hopped up 454 under the hood. The car is rolling on Rocket Racing wheels and features other subtle modifications like new leather upholstery in the stock original pattern from OPGI, tunes by Antique Auto Radio that look stock but is fully Bluetooth capable with MP3, Vintage Air A/C, and a full MagnaFlow stainless exhaust. The engine is basically built to LS-6 454 specs and features a Holley Street Avenger 870 carburetor, Hooker headers, a TCI torque converter, built TH400 trans, and a 3.42:1 geared 12-bolt rear axle. The owner replaced the quarter panels many years ago and brought it to V8 Speed & Resto Shop for new cabin and trunk floors, other metalwork, bodywork and paint, interior, assembly, and tuning. Today it wears Chevrolet Carbon Flash Metallic Black paint and bright red SS stripes and will be featured at the
2014 Muscle Car and Corvette Nationals
in Chicago, November 22 & 23. You can see the build photos at
http://www.v8speedshop.com/69Chevelle
. Hats off to a great crew and a very cool owner for letting us bring this one together!
Holley is pleased to announce the addition of aluminum versions of the 870 CFM Street Avenger carbs. These carbs share all of the same features that the Street Avenger series is known for, but now with a 36% savings in weight. Being aluminum also means they will hold their shine longer! Street Avengers are ready to run right out of the box, and now they are better than ever! Saving weight optimizes every aspect of performance of your car, whether it is acceleration, braking, or handling. What better place to start than the top of your engine?
Blue is a very popular color on first-generation Camaros, and for good reason – it looks fantastic! We are currently working on three different blue Camaros in the V8 Speed & Resto Shop. The '69 in the foreground is Jet Stream Blue, the '69 on the lift is in Lemans blue, and the '67 in the background is a custom mix. We might have the Camaro blues, but we dig it!
The 1970 Buick GS 455 Stage 1 body shell survived its trip to the media blaster! We were expecting heavy rust in the trunk floor and quarter panels, and we got what we expected. The floors are amazingly solid considering the back half of the car was so corroded. We have a giant stack of all new sheetmetal to rebuild this car, follow along to see the progress!
You are here:  

Dodge & Plymouth Muscle Book
Register or Login
Your Profile
Modify or Update Your Profile Here:
Listen to V8 Radio!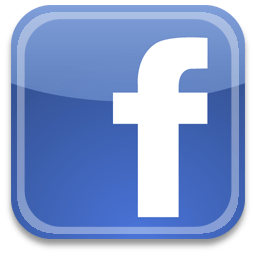 V8 Radio Facebook Page