Holley is pleased to announce the addition of aluminum versions of the 870 CFM Street Avenger carbs. These carbs share all of the same features that the Street Avenger series is known for, but now with a 36% savings in weight. Being aluminum also means they will hold their shine longer! Street Avengers are ready to run right out of the box, and now they are better than ever! Saving weight optimizes every aspect of performance of your car, whether it is acceleration, braking, or handling. What better place to start than the top of your engine?
Blue is a very popular color on first-generation Camaros, and for good reason – it looks fantastic! We are currently working on three different blue Camaros in the V8 Speed & Resto Shop. The '69 in the foreground is Jet Stream Blue, the '69 on the lift is in Lemans blue, and the '67 in the background is a custom mix. We might have the Camaro blues, but we dig it!
The 1970 Buick GS 455 Stage 1 body shell survived its trip to the media blaster! We were expecting heavy rust in the trunk floor and quarter panels, and we got what we expected. The floors are amazingly solid considering the back half of the car was so corroded. We have a giant stack of all new sheetmetal to rebuild this car, follow along to see the progress!
This cool 1966 Ford Galaxie 7-Litre just arrived in the V8 Speed & Resto Shop for some restoration work. We're excited to have a very cool and unusual Muscle Car in the shop to help bring back to its former glory. These cars helped Ford launch the new 428 V8, and were touted as being the most powerful quiet car you could buy in '66. We'll be posting a photo gallery of the project as well as videos along the way.
Click to see the photo galleries!
Carroll Shelby
The Authorized Biography
When Ford wanted to add some spice to its newly introduced Mustang pony car, it turned to former racer Carroll Shelby. The resulting cars proved to be the definitive performance Mustangs of the muscle-car era.
The choice made sense. Shelby had proven himself a force to be reckoned with on the racetrack, in the tuning shop, and in the auto industry. By the time Ford hired Shelby to create a racer from its Mustang, the man was already an automotive legend.
Early in his career, Shelby's accomplishments as a racecar driver included breaking land speed records at Bonneville and winning Le Mans in 1959 with teammate Roy Salvadori. As a team manager, Carroll was part of the FIA World Grand Touring Championship as well as the Ford GT victories at Le Mans.
When his health forced him to give up racing in 1960, Carroll turned his attention to design. He had a vision of a racecar made from a lightweight European chassis with American V-8 power.
Keep the sun off your melon with one of our new V8 Speed & Resto Shop Mesh Hats!
Lightweight mesh material allows a breeze to blow through to help you keep you cool.
Click the Choose Options button below to select black or white and order your hat!
You are here:  

V8 Speed And Resto Shop Operations Manager Kelle Oeste Featured in Street Rod Life Magazine
Register or Login
Your Profile
Modify or Update Your Profile Here:
Listen to V8 Radio!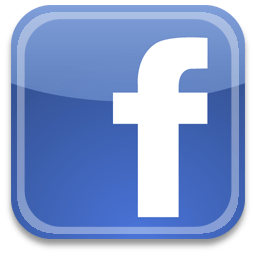 V8 Radio Facebook Page