Carroll Shelby
The Authorized Biography
When Ford wanted to add some spice to its newly introduced Mustang pony car, it turned to former racer Carroll Shelby. The resulting cars proved to be the definitive performance Mustangs of the muscle-car era.
The choice made sense. Shelby had proven himself a force to be reckoned with on the racetrack, in the tuning shop, and in the auto industry. By the time Ford hired Shelby to create a racer from its Mustang, the man was already an automotive legend.
Early in his career, Shelby's accomplishments as a racecar driver included breaking land speed records at Bonneville and winning Le Mans in 1959 with teammate Roy Salvadori. As a team manager, Carroll was part of the FIA World Grand Touring Championship as well as the Ford GT victories at Le Mans.
When his health forced him to give up racing in 1960, Carroll turned his attention to design. He had a vision of a racecar made from a lightweight European chassis with American V-8 power.
Keep the sun off your melon with one of our new V8 Speed & Resto Shop Mesh Hats!
Lightweight mesh material allows a breeze to blow through to help you keep you cool.
Click the Choose Options button below to select black or white and order your hat!
A Muscle Car book unlike any other, featuring the rarest vehicles on Earth.
In the 1960s, something explosive happened in the automotive world: the United States' evolving V-8 engine technology was met by 75 million baby boomers, all with an extreme need for speed and all entering the auto market at the same time. The result was the golden era of factory muscle cars, brutish machines that were unlike any the world had ever seen or will likely ever see again--they truly embodied the "sex, drugs, and rock-and-roll" generation. For some, even a factory muscle car wasn't enough. Detroit automakers responded, secretly building some of the most outrageous muscle cars ever created behind their superiors' backs and ultimately creating some of the most powerful vehicles ever sold to the public. In Top Muscle, author Darwin Holmstrom chronicles the ultimate collection of these super-rare high-performance beasts. Captured by the lens of renowned auto photographer Randy Leffingwell, these cars represent the absolute zenith of the most valuable collector cars in existence, with fascinating histories that illuminate the wildest age in American automotive history.
LIST PRICE $50.00
Our Price: $37.95 + Shipping
For engine builders, and enthusiasts with ambitions in hot rod engine assembly, Jon Kaase has introduced the Boss Nine in a new kit form.
Among the kit's more prominent components, Kaase includes his noted semi-hemi cylinder heads with accompanying pistons, pins and rings as well as pushrods, shaft-mounted rockers and induction system. Everything to complete the full assembly is supplied.
Though power production may vary from 500 to 1,000hp in naturally aspirated form and up to 1,500hp under forced induction, it is the engine's evocative appearance and heritage that heightens its universal appeal. Predictably, options abound and powder-coated cast valve covers are available in silver, red and black. Indeed, in any color that can be indentified by a paint code. In addition fabricated sheet metal covers are offered in natural aluminum finish.
In performance the Boss Nine's magic is ignited by increasing its stroke length from the original late-nineteen-sixties specification of 3.590in. "Those big-port heads," contends Kaase, "don't like stroke lengths shorter than 4in., and respond enthusiastically to 4.150in, 4.300in or 4.500in, all of which we use."
Because the longer 4.500in stroke causes the piston to protrude from the cylinder at bottom dead center, Kaase recommends a Race block or a "79" block, which has a 0.250in longer cylinder wall. Produced from 1979 to the mid-'90s these can be identified by the nomenclature D9 on the block's external surface. "They're robust," declares Kaase, "and we have one at the shop. It is 0.030in over-bored with 2-bolt main bearing caps and has taken the abuses of fourteen years of dyno testing. It usually generates between 900 to 1,000hp and we've used it on all Boss Nine and P-51 tests—it's still going strong."
Read more: Kaase Introduces Boss Nine Engine Kits for Common Ford 429-460 Big Blocks
The Car Craft Summer Nationals is all about variety, and we took some time away from our display in the Pro Builders Shootout to grab some snap shots of cool cars and trucks at the event. Car Craft claimed over 6000 cars and 40,000 people attended the event, and we believe it!
There were many V8 Speed & Resto Shop customers and cars our crew had worked on at the 2014 Car Craft Street Machine Nationals in DuQuoin, IL over the past weekend. Shown is the House of Kolor TruBlue '66 Chevelle, a car that spent some time in our shop getting some mechanical maintenance, a new hood, and some other paint work. Overall, there were at least 6 cars in the show that we've helped restore or maintain. It was a fun event!
New Rocket Racing Wheels for the '69 Chevelle! The Hyper Shot finish should look sweet against the metallic black color of the car. We're running 17x7s in front and 17x8s in the rear, and the BFG tires offer a slight tire rake for an agressive look. Cool stuff.
Register or Login
Your Profile
Modify or Update Your Profile Here:
Listen to V8 Radio!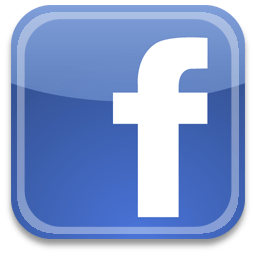 V8 Radio Facebook Page