The
V8TV
crew is geared up for the
2017 Street Machine Nationals in DuQuoin, IL
, as they will be on-hand all weekend shooting new
V8TV
Television show episodes and showing cars worked on in the V8 Speed & Resto Shop in Red Bud, IL.
"The Street Machine Nationals is a great event that is just jammed with awesome cars and great people, and that always makes for outstanding event coverage on V8TV" said Kevin Oeste, Host of V8TV. The new episodes will be shown nationally on V8TV airing Mondays on TUFF-TV, Rev'n, and The Action Channel, as well as online.
DuQuoin is also close to V8TV's home at the V8 Speed & Resto Shop, so the crew will be displaying some very cool cars from the shop at the event.
Cars on hand will include a recently completed 1969 Chevrolet Camaro resto-mod featuring a fuel injected 350 with a 4-speed and modern updates based on classic Z-28 styling. Ford fans will dig the 1964 Ford Galaxie 500 street machine packing a dual-quad stroker 428 and a 4-speed, a car painted and tuned at the V8 Speed & Resto Shop. And since this is the 40th anniversary of Smokey & The Bandit, a sweet black 1978 Pontiac Trans Am Bandit SE will be shown featuring modern fuel injection, overdrive, and a roller-cammed Pontiac 400 under the hood.
"Everyone loves Bandit Trans Ams, and we just completed some cool upgrades on this one without detracting from the DNA of the car" Oeste adds.
Between showing the cars, shooting TV, and promoting their Drive In Cruise event coming up in August, the V8TV Crew will be busy the weekend of the Street Machine Nationals. "We always run into lots of shop customers and V8TV fans at the event, it's like a big reunion" says Oeste. "It's one of our favorite events to attend."

Street Machine Nationals - Du Quoin, IL June 23... by streetmachinenationals
This time, Mike and Kevin swap stories about two of the hottest summer automotive events, the Hot Rod Power Tour and the Street Machine Nationals in DuQuoin, IL! Mike and his buddy Robert cruised on several legs of the Power Tour, and Kevin and the V8TV crew were on hand at the Street Machine Nationals showing cars from the V8 Speed & Resto Shop and shooting V8TV Television coverage. This episode kicks off with another tricky set of trivia questions, and doesn't let off the gas 'till the end!
Listen here or on iTunes, Google Play, or on the tunein radio app!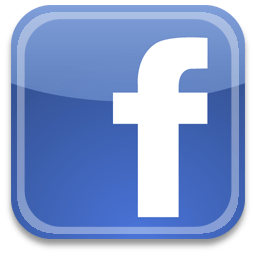 V8 Radio Facebook Page
Read More for photos from the Power Tour!
This is a favorite Tex Avery cartoon called "One Cab's Family" and we were always glued to the TV set whenever it came up in rotation. There is no doubt that the scene where the little cab turns into a speedy hot rod left a mark on us growing up! This cartoon also seems to have inspired the Pixar "Cars" series and is just as entertaining. Now it's back online to enjoy again! We seem to recall another similar story about an airplane... we'll have to look for that one, too!
One Cab's Family (1952) from Batraaf on Vimeo.
Take a tour of the V8 Speed & Resto Shop to see the latest Muscle Car projects. We've always got a lot going on in the shop, and this time the projects include a 1969 Chevrolet Corvette LS3 / 6-Speed swap, a 1968 Chevelle 454 big block swap, tuning on a 1970 Chevelle with a supercharged LSA engine, metalwork on a 1966 Chevelle SS 396 and 1973 Dodge Duster 340, bodywork on a 1986 Caprice and 1978 Chevy truck, paint on a 1951 Chevy truck, finishing a complete restoration on a 1969 Camaro, and more!
Contact us about your project needs at 314.783.8325 - http://www.v8tvshow.com
As classic car enthusiasts, we know that sometimes things don't go the way we wish. Parts wear out and break, new parts sometimes don't work right out of the box, and things that were once fixed can change with usage. Although frustrating, it's just part of the joys of old car ownership. On this episode, Mike and Kevin chat about how to handle things when they don't go smoothly. There's also the usual trivia questions and goofy stories from our two "regular guy" hosts.
Listen here or on iTunes, Google Play, or on the tunein radio app!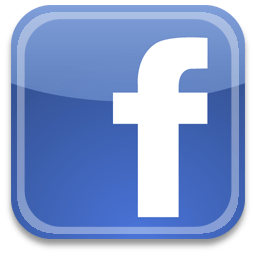 V8 Radio Facebook Page
On this episode of V8 Radio, Mike and Kevin cover fun things about classic and muscle car auctions, and not just the typical dramatic auction action. Later, the conversation veers to restoration standards and how enthusiasts have far greater access to tools and techniques today then in years past. They also reminisce about some of the crazy projects they attempted in their youth, mostly out of necessity, and how they approach things differently today. Throw in a couple good trivia questions and a few more laughs and you've got an inexplicably exuberant episode of V8 Radio!
Listen here or on iTunes, Google Play, or on the tunein radio app!
1970 Chrysler 300 Hurst Convertible at Muscle Car and Corvette Nationals
Fratzog Logo
You are here:  

What is Up At The V8 Speed & Resto Shop
Register or Login
Your Profile
Modify or Update Your Profile Here:
Listen to V8 Radio!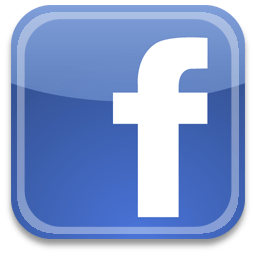 V8 Radio Facebook Page