A new episode of V8TV airs next week, and this time, we're taking you on a trip to the Muscle Car and Corvette Nationals in Chicago! This is THE premiere Muscle Car show in the world, and we're dedicating several epsiodes of V8TV to checking out the cars and themed displays at the MCACN show. You won't want to miss it! Check http://www.v8tvshow.com/airtimes for channel and airtime info! Book your trip to the 2017 Muscle Car and Covette Nationals at http://www.mcacn.com today!
MUSCLE CAR AND CORVETTE NATIONALS
Donald E. Stephens Convention Center
The 2017 SEMA show kicks off on October 31, and this year, the SEMA Central stage will be hosted by V8TV's own Kevin Oeste. SEMA Central is located in the Grand Lobby of the Las Vegas Convention Center, just outside the Central Hall. SEMA Central is the main hub for special SEMA programs, displays and announcements, and it's a place to for show goers to learn about business growth and opportunities offered through SEMA's many benefits and services. The live stage features interviews with key SEMA committee members, manufacturers, celebrities, SEMA Hall Of Fame inductees, Battle Of The Builders participants, and more.
"This is a great opportunity to spend time chatting with some of the most involved members of the SEMA organization and leaders from all areas of the industry" Oeste remarked. "Being entrusted by SEMA to host the SEMA Central stage all week is a tremendous honor, and after attending the SEMA show for over 20 years, I'm very excited to be a part of the show from the SEMA side of things. We'll still have V8TV crews covering the event for our V8TV television show from the show floor, but I look forward to a fun week in the Grand Lobby with SEMA Central."
SEMA Central interviews are all recorded and will be shared on the SEMA YouTube channel shortly after the show. V8TV will be airing coverage of the SEMA show in future episodes airing on TUFF TV, Rev'n, The Action Channel, and streaming on Roku, YouTube, and V8TV social sites.
Learn more about SEMA show at http://www.semashow.com and V8TV at http://www.v8tvshow.com.
Our customer wanted to drive this clean 1971 Chevrolet C-10 pickup as a daily driver, while improving performance, economy, and reliability.
In this 3 part video series, we swap in a fresh LS3 485 HP GM Connect & Cruise engine and 4L60E automatic overdrive transmission into this sweet 1971 Chevrolet C10 pickup truck. The benefits include reliable performance, 485 horsepower, better fuel economy, and more.
The engine came from Weir Chevrolet, our supplier for GM crate engines and such, and we tuned it with an HP Tuners suite. We used a Hooker engine mount set to bolt the LS3 into the truck. A
Holley
accessory drive was added to mount the alternator, power steering pump, and A/C compressor.
The whole rig is kept cool with an Entropy radiator and Spal cooling fans. The crew was able to connect to the existing A/C system in the truck and make it functional.
The fuel system starts with a reproduction fuel tank from Tanks, Inc., which comes redesigned to house a high-pressure EFI fuel pump, and an internal pump matched to the requirements of the LS3.
The truck's vitals are monitored by a set of Dakota Digital VHX gauges, and a Dakota cruise control module is also used for easy highway cruising. A new rear gearset with 3.08 gears works better with the 4L60 overdrive transmission for snappy acceleration and economical highway cruising.
The truck project was a success, as the owner logged over 4000 miles in the first months of driving with little drama.
Contact the V8 Speed & Resto Shop for your next project!
Chattanooga, Tenn. (September 7, 2017) – Rev'n, Luken Communications' automotive broadcast offering, has further expanded its over-the-top availability by launching its channel on the Roku® streaming platform.
The new channel, available for free in the Roku channel store by searching keyword "Rev'n," features the ability to stream the network live, 24 hours a day, seven days a week, in high definition. In addition to being able to view the network broadcast live, video on demand assets offer viewers the ability to watch Rev'n original series and specials any time they want, with complete season archives and the latest episodes available concurrently.
With this new Roku channel, Rev'n broadens its existing footprint in the over-the-top universe. In addition to its over-the-air broadcast availability and cable carriage in select markets, Rev'n is also currently presented via FilmOn and the Rev'n online stream at www.revntv.com, available for streaming on desktop and mobile.
Matt Winn, Executive Vice President and Chief Technical Officer of Luken Communications said, "Our viewers really enjoy Rev'n programming and having a Roku channel not only allows us to reach more viewers, it gives us a way to provide Roku users even more programming choices. Content available on-demand on our over-the-top platforms give viewers the option to view what they want on their own schedule. This flexibility not only increases the viewer's experience, it also increases value for our advertisers and program providers. We look forward to increased viewer engagement as we grow the Roku channel and expand into other offerings as well."
The network, geared towards the performance enthusiast, initially launched as a broadcast diginet on December 1, 2014. Rev'n is dedicated to all things revving including cars, trucks, motorcycles, boats, ATVs, snowmobiles, events, auctions and more. With proven automotive content such as Stacey David's GearZ®, Two Guys Garage, Truck U, V8TV, Sam's Garage, My Classic Car and World of Collector Cars, as well as original special productions offering viewers a behind-the-scenes look into the industry, Rev'n is a hit with gearheads and advertisers alike.
To find Rev'n on Roku, just add the Rev'n channel from the Roku Channel store. For local broadcast and cable availability, visit www.revntv.com.
About Luken Communications, LLC:
Luken Communications offers diverse, family-friendly programming with its collection of networks delivered via a blend of over-the-air, cable and satellite television. The current network offerings include Retro TV, The Heartland Network, Rev'n, The Action Channel, The Family Channel and Frost Great Outdoors (FGO). Luken Communications' flagship Retro TV was one of the first digital broadcast networks launched in 2005.
This episode of V8 Radio is jammed with stories as Mike Clarke and Kevin Oeste cover the 2017
Goodguys
PPG Nationals in Columbus, Ohio, and the level of cars competing in the Street Machine Of The Year competition. They also discuss the merits of "survivor" cars versus restored, and Kevin's longtime appreciation of
CARtoons Magazine.
Of course, there are several tangents stemming from the trivia question of the day along with other nonsense.
Listen here or on iTunes, Google Play, or on the tunein radio app!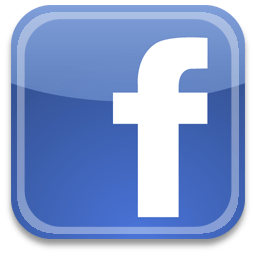 V8 Radio Facebook Page
Read More to see the photos!
The
V8TV
crew is geared up for the
2017 Street Machine Nationals in DuQuoin, IL
, as they will be on-hand all weekend shooting new
V8TV
Television show episodes and showing cars worked on in the V8 Speed & Resto Shop in Red Bud, IL.
"The Street Machine Nationals is a great event that is just jammed with awesome cars and great people, and that always makes for outstanding event coverage on V8TV" said Kevin Oeste, Host of V8TV. The new episodes will be shown nationally on V8TV airing Mondays on TUFF-TV, Rev'n, and The Action Channel, as well as online.
DuQuoin is also close to V8TV's home at the V8 Speed & Resto Shop, so the crew will be displaying some very cool cars from the shop at the event.
Cars on hand will include a recently completed 1969 Chevrolet Camaro resto-mod featuring a fuel injected 350 with a 4-speed and modern updates based on classic Z-28 styling. Ford fans will dig the 1964 Ford Galaxie 500 street machine packing a dual-quad stroker 428 and a 4-speed, a car painted and tuned at the V8 Speed & Resto Shop. And since this is the 40th anniversary of Smokey & The Bandit, a sweet black 1978 Pontiac Trans Am Bandit SE will be shown featuring modern fuel injection, overdrive, and a roller-cammed Pontiac 400 under the hood.
"Everyone loves Bandit Trans Ams, and we just completed some cool upgrades on this one without detracting from the DNA of the car" Oeste adds.
Between showing the cars, shooting TV, and promoting their Drive In Cruise event coming up in August, the V8TV Crew will be busy the weekend of the Street Machine Nationals. "We always run into lots of shop customers and V8TV fans at the event, it's like a big reunion" says Oeste. "It's one of our favorite events to attend."

Street Machine Nationals - Du Quoin, IL June 23... by streetmachinenationals
You are here:  

Uncategorised
Register or Login
Your Profile
Modify or Update Your Profile Here:
Listen to V8 Radio!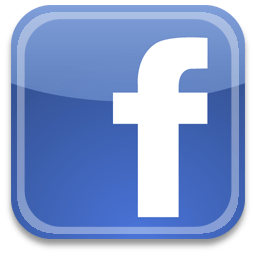 V8 Radio Facebook Page