Ringbrothers are bringing out two awesome Mustangs to the 2015 SEMA show. "Espionage" is a 1965 all carbon fiber wide body fastback Mustang powered by a 959 horsepower Whipple-supercharged Wegner Motorsports 416 cubic inch engine with custom Flowmaster exhaust. This hand crafted carbon car is finished in a flawless BASF Glasurit Waterborne custom color dubbed "Spy Green." Espionage will be unveiled Wednesday, November 4, 2015 9:00 am PT in the BASF booth # 21437, located in the SEMA Central Hall/Performance Hall. V8TV will be there with cameras rolling to learn more about the carbon creation!
Holley-performance-products-new-tall-valve-covers-for-ls-series-engines?tmpl=component&print=1&layout=default" title="Print article < Holley Performance Products New Tall Valve Covers for LS-Series Engines >" onclick="window.open(this.href,'win2','status=no,toolbar=no,scrollbars=yes,titlebar=no,menubar=no,resizable=yes,width=640,height=480,directories=no,location=no'); return false;" rel="nofollow"> Print
Holley Performance Products tall LS valve covers are the latest addition to our extensive line of GM LS engine components that will add a custom touch to your engine bay and help you to stand out from the crowd. These valve covers were designed to add an additional 0.54" of internal clearance over factory height valve covers. The valve covers retain Holley's signature integrated angled coil mounts, and the hi-tech look and performance of coil-on-cover applications. The Holley tall LS valve covers fit LS1, LS2, LS3, LS6 and LS7 engines using coils with a standard LS3 bolt spacing of 72mm. These valve covers come ready for installation with an OE style baffle and ventilation system, lengthened factory style mounting hardware, plus a billet aluminum oil fill cap. Installers are encouraged to reuse or replace the original gaskets specific to their application.

The Holley tall LS valve covers are die-cast to ensure high quality and detail. They are offered in four finishes to best fit your individual style. See more at www.Holley.com.
Register or Login
Your Profile
Modify or Update Your Profile Here:
Listen to V8 Radio!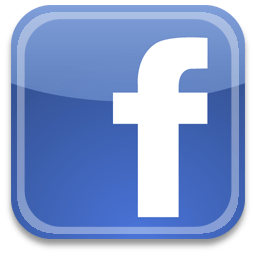 V8 Radio Facebook Page