Now you can get your very own V8 Speed & Resto Shop Ladies Pinstriped Tank Top! This design was hand-striped and scanned to become this eye-catching tank.
The shirts are black wtih pink and white striping.
They're available in sizes S through XXL for just $20.00 each + shipping.
On this episode, Mike Clarke and Kevin Oeste chat about the summer cruising events and road trips, the upcoming SEMA show, and contemplate if nostalgia for old cars is a good thing or a bad thing. They also cover an update on Mike's 1967 GTO, model car building, and more from the V8 Speed & Resto Shop.
Listen here or on iTunes or with the tunein radio app!
Electric cooling fans are nothing new, but modern technology allows for a better way to control them. Rather than just a simple on-off switch, which can "jolt" the electrical system of the car when the high-current fans kick on - the Derale 16796 fan controller uses Pulse Width Modulation technology to "ramp" the fans up to speed. This system is also much quieter than a typical electric fan setup. This video explains the process, as well as shows the installation and function of the controller. The benefits include a variable speed fan control, a smooth start to eliminate the high-amperage spike on the electrical system, programmable on-off temperatures, 65 amp capacity, and the reduced parasitic loss of power from a belt driven fan. The car used is a slick 1964 Ford Galaxie featuring a 468 cubic inch Ford FE V8 with dual quads and a 4-speed. The Galaxie received a complete repaint at the V8 Speed & Resto Shop as well as this fan upgrade.
Click "Read More" To See The Video!
V8 Speed & Resto Shop Crew members Tyler Dennison and Josh Hanson recently awarded LeRoy Ingersoll and his 1941 Cadillac "Sleepy" with a V8 Speed & Resto Shop Pick award in the 2016 Benton Rend Lake Car Show. The slick custom Cadillac is powered by a Street & Performance Ram Jet big-block Chevy engine, and features a mix of traditional kustom touches and modern upgrades.
Read more: Cool Cars & Good Times at Benton Rend Lake Car Show
Mike Clarke and Kevin Oeste provide on-scene coverage of the 2016 Car Craft Magazine Summer Nationals in Milwaukee, Wisconsin. The V8 Speed & Resto Shop team was invited to display the freshly 1969 COMP Cams Camaro in the Pro Builders Shootout and Mike & Kev held court.
Listen here or on iTunes or with the tunein radio app!
People are always asking about what new projects we have going on at the V8 Speed & Resto Shop, so we decided to share some of the action in a tour of the shop! Got a classic or muscle car that needs some attention? We can help! Click the link to fill out our contact form and tell us about your car and what kind of services you might need. We do everything from tune-ups on old cars to complete rotisserie restorations, modern driveline upgrades, A/C installs, custom metal work... you name it! Put the V8 Speed & Resto Shop to work for you!
‪
Contact us
about your project!
V8 Speed & Resto Shop
Red Bud, IL
314.783.8325
http://www.v8speedshop.com
The Rev'n Rods & Heartland Music Tour presented by Chevrolet Performance is a great cruising event with the added bonus of a country music concert at each stop. We joined the event for several of the stops and found tons of great cars, lots of cool people, and a great overall feeling of hot rodding camaraderie.
The event, a thrilling combination of car shows, a driving tour and nightly concerts, kicked off in Nashville, Tennessee on Sunday, July 17. The Rev'n Rods & Heartland Music Tour will have additional daily stops in Southaven, Mississippi; Cape Girardeau, Missouri; Bowling Green, Kentucky; and Bean Blossom, Indiana before the final stop in Indianapolis on July 22, 2016.
Each day's event features a car show complete with vendors, exhibits, food and beverages with admittance free to the general public. Every night ends with a ticketed concert featuring the legends of country music. Owners of hot rods, street rods, motorcycles and classic automobiles are encouraged to go on tour with Rev'n and Heartland for one stop or even the whole trip. Each registration includes two free nightly concert tickets per vehicle. The details for each location are listed below. Visit www.revntour.com for tickets and more information.
Read more: Cruising Fun On The 2016 Rev'n Rods & Heartland Music Tour Photo Galleries
You are here:  

2011 SEMA Show Video Coverage - Rocket Racing Wheels
Register or Login
Your Profile
Modify or Update Your Profile Here:
Listen to V8 Radio!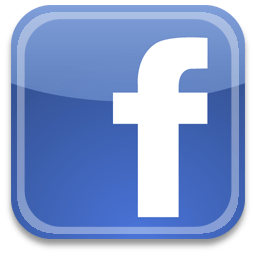 V8 Radio Facebook Page