Now V8TV has a slick iPhone / iTunes app to let you watch your favorite V8TV videos anywhere!
Key functionality
• View video on mobile screen or TV screen
• Browse the program guide while a video is playing
• Enjoy continuous video from personal and automatically created playlists
• App related tweets
• Plays on TV screens via Chromecast, Apple TV and the Xbox.
Click the pic or This Link to download your free copy today!
Luken Communications, LLC is proud to announce a multi-station, multi-network affiliation agreement with New York Broadband, LLC, encompassing three stations and two Luken networks. The new affiliates, located in New York (DMA 1), Dallas-Ft. Worth (DMA 5) and San Francisco-Oakland-San Jose (DMA 6), will be distributed between Luken's Retro TV and Rev'n. New York area viewers can already find Retro TV and Rev'n over-the-air on WXNY channels 32.4 and 32.5, respectively. The other stations plan to launch Retro and Rev'n within the next several weeks. A complete listing of stations and channels is itemized below.
Our friends at Gearheads4Life recently came to the shop to check out the action... the even wrote a very kind story about the shop, projects, and crew. Thanks guys!

Read it here:

www.gearheads4life.com/features/v8-speed-and-resto/
Chattanooga, Tenn. (June 25, 2015) – Luken Communications, LLC is excited to announce an affiliation agreement between Luken's latest network offering, Rev'n, and KFLA – Los Angeles (DMA 2). KFLA, a long-time affiliate of Luken's Retro TV, will launch Rev'n on July 1, 2015. Los Angeles area viewers will be able to find Rev'n over-the-air on channel 8.6, in addition to Retro TV on 8.3. This means V8TV fans can now see the show on KFLA Monday nights at 9:00 PM, click here for additional airtimes!
Chattanooga, Tenn., (April 6, 2015) – Luken Communications' latest network offering, Rev'n, is proud to announce the addition of V8TV to its programming lineup. V8TV can be found on Monday evenings at 9:00 p.m. Eastern/Pacific starting today, April 6, 2015.
V8TV is built around the V8 Speed & Resto Shop in Red Bud, Illinois, where they specialize in building, restoring and modifying American muscle cars. V8TV takes viewers along for the ride and their restoration projects are truly the stars of the show.
Terri Coyle, Luken's Director of Programming, said, "Rev'n is proud to continue expanding its programming by bringing yet another great series to audiences nationwide, this time focusing on muscle car restoration. The addition of V8TV is another step toward making Rev'n a one-stop shop for gearheads of every kind, and we couldn't be happier to offer viewers the opportunity to be along for the ride."
Rev'n is a brand-new automotive TV channel reaching over 30 million households across the US, and we're pleased to announce the addition of V8TV to the Rev'n lineup of automotive enthusiast programming beginning in Q2. Stay tuned for airtimes and affiliate information so you can catch the show on this exciting new network!
Blue is a very popular color on first-generation Camaros, and for good reason – it looks fantastic! We are currently working on three different blue Camaros in the V8 Speed & Resto Shop. The '69 in the foreground is Jet Stream Blue, the '69 on the lift is in Lemans blue, and the '67 in the background is a custom mix. We might have the Camaro blues, but we dig it!
Register or Login
Your Profile
Modify or Update Your Profile Here:
Listen to V8 Radio!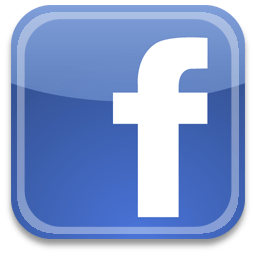 V8 Radio Facebook Page