Details

Category: Wheels & Tires
This 1966 Pontiac GTO is a beautifully restored car, but the owner wanted to upgrade the braking performance a bit with some new disc brakes. He also wanted the ability to change the look of the car without doing any permanent modifications, so the Goat got a new pair of shoes. Here, the V8 Speed & Resto Shop Crew installs a new power disc brake kit from OPGI and adds a set of 18" Rocket Racing Booster wheels wrapped in Toyo Tires modified by Diamond Back Classics with goldlines. Now, the GTO stops easier and can wear the original Rally 1 wheels or switch to the Rockets for a split personality.
Some of the parts used in this upgrade:
OPGI - Disc Brake Conversion, Rear Brake Drums & Hardware
Rocket Racing Wheels - Booster Wheels - 18" x 8", 5 on 4 ¾" bolt pattern, 4.75" Backspace, Gray face
Diamond Back Classics - Diamond Back HP 18" Toyo Extensa HP Gold Line Tires Size 245/45/18
Contact the V8 Speed & Resto Shop for your next Muscle Car project:
http://www.v8speedshop.com
314.783.8325
Details

Category: Wheels & Tires
Kansas City, Mo. – WELD, manufacturers of WELD wheels, has launched a new website to better connect with customers and dealers. This new site will focus on creating a tailored user experience for the race, street, and off road enthusiast. The new site provides recurring updates to spur frequent visits from fans of WELD products, while being visually appealing and designed for easy viewing on any screen.
There are many new features that have been added to the WELD website, such as a make and model search for the company's REKON Off Road by WELD and Street & Strip products and wheel size filtering options to help select the correct WELD wheels. These enhancements were designed specifically to make the site easier to use and streamline the buying experience.
"WELD recently reorganized our brands, so it was a strategic time to update the website to best demonstrate the individual strengths of each brand," stated Chris Bovis, vice president of marketing, WELD. "More than a design refresh, we wanted to improve the site's functionality so we rebuilt the site infrastructure to be more scalable to allow for future growth and increased customer interaction."
The new site will also feature an online resource center for both media and WELD dealers. The latest market assets, media kits and product information will be available online for WELD's business partners. Dealers will be able to enter orders on the site, streamlining the sales process.
The new WELD website has designated special sub-sites for each brand of WELD wheels. WELD Racing, REKON Off Road by WELD, WELD Street & Strip and CCW areas of the website will provide pertinent brand-specific information using design elements and language that will resonate with those customers. There will also be a dealer and media login section to allow for closer cooperation between WELD and their dealers and media partners.
www.weldwheels.com will also feature more community driven elements to help WELD connect with its customers in new ways. A frequently updated newsfeed and social media feeds will keep people up to date on exciting developments within WELD and provide an area to display new products. WELD will host games and contests on the site, such as a Ride Of The Month (ROTM) where customers can win prizes and show off their ride on the WELD Wheels homepage.
For more information about WELD or any of the WELD brands, phone 800-788-9353 or visit www.weldwheels.com.
Details

Category: Wheels & Tires
New Rocket Racing Wheels for the '69 Chevelle! The Hyper Shot finish should look sweet against the metallic black color of the car. We're running 17x7s in front and 17x8s in the rear, and the BFG tires offer a slight tire rake for an agressive look. Cool stuff.
Details

Category: Wheels & Tires
Milled light
The Tungsten made its debut at the SEMA show bolted to Tim and Carrie Strange's 1964 Corvair.
It has since become a popular choice for resto-mods, late model Camaros and even made its way on to a few trucks. Each of the Tungsten's five larger spokes has been milled out to create not only a great look, but also significant weight reduction.
The Tungsten is available in 17-22" diameters and widths up to 15" Of course the most difficult decision may be what finish to specify. Available in polished, brushed, ceramic, powder, and custom painted finishes the tungsten has plenty of options. Tim and Carrie Strange choose the brushed version shown above. Check it out on Instagram. Also look for a '57 Chevy sporting fully ceramic coated Titanium Tungstens on The Discovery Channel's "Welder Up".
Details

Category: Wheels & Tires
The Toyo Proxes® T1 Sport delivers increased control and precision for true balance in both wet and dry handling. State-of- the-art design and construction provide the perfect mix of high-speed stability and cornering power, precise steering response, and quick braking on wet or dry pavement. This ultra-high performance summer tire also comes with up to a 20,000-mile treadwear warranty, rare for its segment.
• Available Sizes: 17-, 18-, 19-, and 20-inch rim diameters. Widths range from 215 to 325mm with 50 down to 25-series profiles.
• Speed Rating: Y (186-mph maximum) and (Y) (above 186-mph)
• Load Rating: 88 (1,235 lbs.) to 106 (2,094 lbs.)
• UTQG Rating: 240 AA A
Details

Category: Wheels & Tires
ENJOY FREE SHIPPING exclusively from Detroit Speed on Formula 43 Wheels for the month of June! Click here to see all the styleshttp://goo.gl/ZIcHn2 #Formula43
Details

Category: Wheels & Tires
The Rocket Booster Gray Center-Machined Outer 1 pc wheel was purpose built to deliver big style and performance for the finest muscle cars, pro-touring and street machines at very affordable prices. The Rocket Booster is precision-crafted from A356 aluminum and topped off with a vintage style aluminum o-ring center cap. The Booster is also available in Full Chrome as well as Hyper Silver Centers with Machined Outers.

RPM is committed to producing cutting-edge alloy wheels through performance and innovation with the highest quality standards to enhance the performance and appearance. The Rocket Booster features a reverse mount soft lip outer that provides a longer spoke and maximizes the wheel window and better displays your performance brakes. The ultimate result is that your ride will get noticed at the next cruise-in or car show. To better serve the enthusiast market, RPM designers and engineers carefully chose better backspacing and offsets to fit on more specific types of muscle car, street rod, hot rod applications.
See more at Rocket Racing Wheels!
Register or Login
Your Profile
Modify or Update Your Profile Here:
Listen to V8 Radio!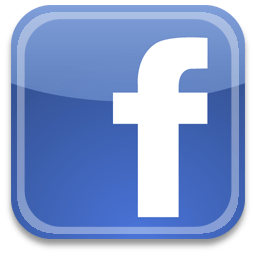 V8 Radio Facebook Page